"We have tested several methods to extract cleaner fish from the pen and are happy to announce that we have found a very good solution," says Atle N. Kristoffersen, General Manager in OK Marine.
The new system, which has been named catchGOOD, comprises a casting net with an integrated grating panel that leads that cleaner fish into a separate chamber. The grading panel prevents salmon from entering the same chamber.  
When the cleaner fish have gathered in the chamber, the net is lifted with the use of an embedded lifting strap and the cleaner fish is released into a suitable tank.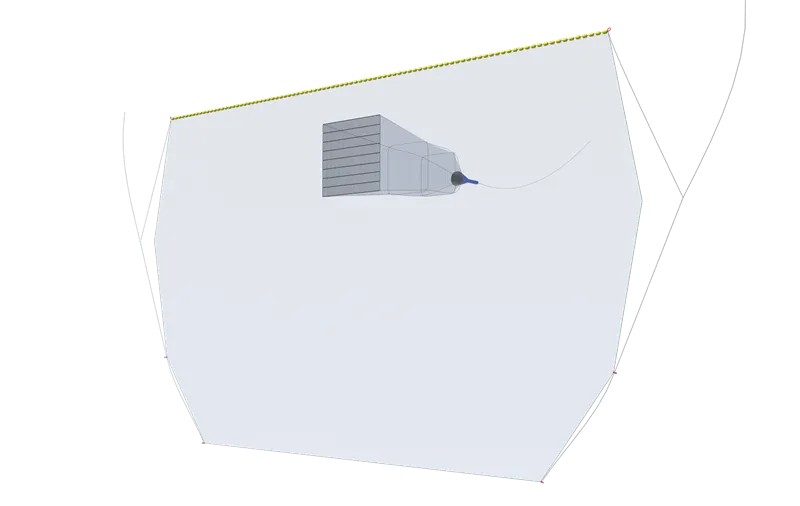 catch GOOD casting net system. 
Gentle method
"Good welfare will ensure survival and good welfare for the cleaner fish, laying the ground for efficient delousing," Kristoffersen says.
The system has been developed in close collaboration with Lerøy and Norsk Oppdrettsservice.  
 "We are committed to creating the best possible environment for cleaner fish. It is important to keep in mind that the Norwegian Animal Welfare Act also applies to cleaner fish. Our new method to extract cleaner fish from the pen allows fish farmers to shield the cleaner fish during stressful operations like lice treatments," Kristoffersen says, adding:  
"A healthy cleaner fish is an environmentally friendly option to chemical lice treatments. However, there is no coming around that the industry has struggled with high mortality rates for cleaner fish. cleanGOOD is an efficient method to extract cleaner fish from the pen that makes fish welfare top priority."     
Major savings
The gentle method to extract cleaner fish can result in major savings for the fish farmer.
"catchGOOD allows the fish farmer to make full use of the cleaner fish by moving it to other pens and continue to make use of its services in a new environment. According to our calculations, you can save hundreds of thousands of NOKs by moving 10.000 cleaner fish for further use in a new pen," he says.    
The Norwegian-based company has delivered cleaner fish equipment since 2010. Cleaner fish sheds are the company's largest product area, but OK Marine also has ambitions to deliver a broader range of technology and services related to cleaner fish and the prevention of salmon lice. The new casting net system is a strategically important product, which the general manager is confident will be well received by the market.  
"We see an untapped potential related to efficient use of cleaner fish. To ensure the best possible result for both the customer and the fish, we also include training with every delivery of catchGOOD," Kristoffersen says.  
catchGOOD is a product in OK Marine's the GOOD concept portfolio – a series of products that have been developed to improve conditions for cleaner fish.  
Contact:
Atle N. Kristoffersen, General Manager,
atle@okmarine.no
, +47 47 66 16 53.